If you want to make a static website for your own purposes (or just for fun). Then you are on right track just follow the basics instructions and will end up having a website of your own!
Okay, let's get started!
Getting a Domain name
Go to godaddy.com/ namecheap.com search for your preferred name, check if available, be creative about it because it's most likely that you will not find it available.
For personal webpage try getting .me(it's actually is a country level TLD but still increasingly used for personal use) TLD or if you want to extend your domain to professional use get a .com/.co TLD.
After you have decided your Domain Name, always visit services like retailmenot.com and find a valid offer for that TLD. If you are lucky you can get discounts upto 50%!
Buy that domain. Also check what free services you will be getting with that domain, like free web-hosting service, free e-mails, website builder, etc.
Get a hosting service!
Free Service. A WEB-hosting service, if want a money saver service, 000webhost.com is a good choice. It's Free for upto 1.5GB data and 100GB bandwidth.
Paid Service. If you want good, speedy and reliable website then better go for a paid hosting service like hostgator.com or any other service you find cheap (Google for it!). For this you will be charged at about 250/month for the basic plan. With services like unlimited subdomains and emails. With an uptime greater than 99.9%.
Designing the Web-pages!
 For designing you can either use the website builder provided by the hosting service, they are pretty good for personal websites like about pages!
OR you can go for a CMS like joomla or WORDPRESS, wordpress is very famous nowadays for having websites with a blog in it. About 15% of top 1 Million Alexa Websites are built on wordpress. If you choose a CMS then find a nice theme (just Google for it!).

THE BEST WAY. And if you are still not satisfied and a want learn more then go and learn HTML, CSS, JS! And create one of your own! For learning try codecademy.org, they are pretty good!
Make it LIVE!
 If you have used 'Website-Builder' then just click on PUBLISH, you are live!
If CMS, then there is specific methods for different CMS. Depending upon the CMS you have used go to their website and follow instructions!
If designed one of your own! (Good for you, it's the second easiest)

1. Download filezilla, it's a freeware software!

3. Get all your files ready

Oh! I missed second! Actually it's obvious, install filezilla 😛

4. Log-on to your ftp server using filezilla, you will get the details from your hosting service.

5. Upload all the files onto your server!

What are you waiting for, it's live go check it out on yourdomain.tld!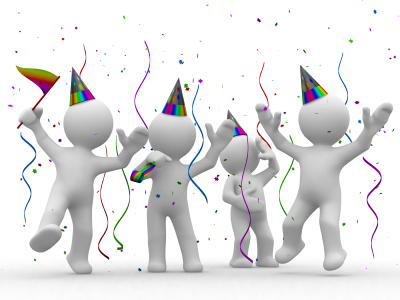 Glossary & Further reading:
1. TLD: Top Level Domain
2. JS: JavaScript
3. CMS: Content Management System
Thank You!
P.S. – If you have any doubts and need any further guidance drop a mail at me@gauravgoyal.in.